Attracting everyone from scientists to salesmen, Ford is known for having a varied lineup of new Ford vehicles appealing to a wide range of lifestyles. At Friendly Ford Hamilton, we know the thrill of the drive is rooted in your genes, and we want to make the car-buying experience as simple as possible, so you can hit the road more quickly. Read on to make a scientific discovery of your own and contact us if you have any questions.
Our New Ford Car Buying Formula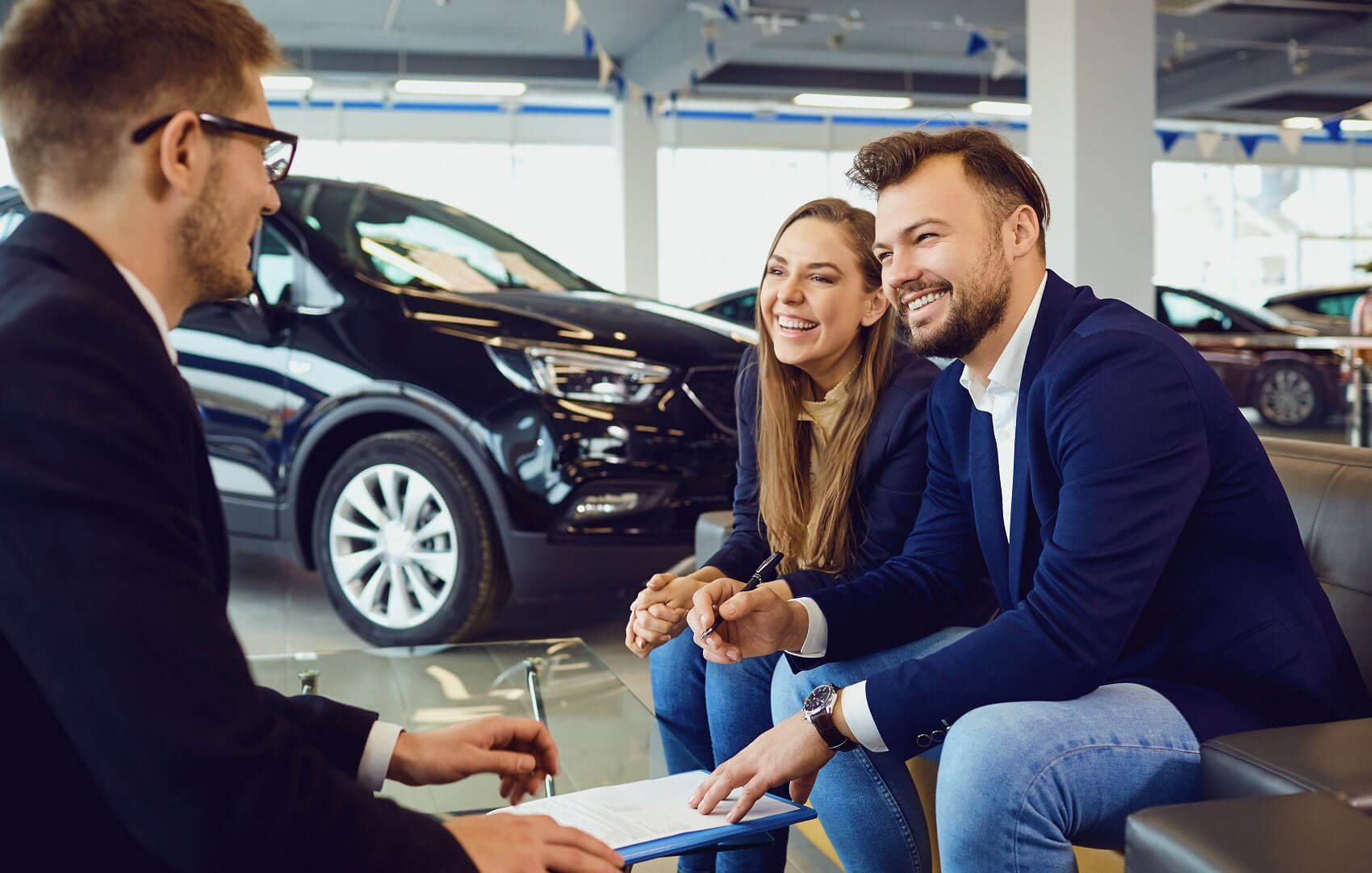 Finding your next car is simple biology. When you step into the driver's seat of the right ride, the hairs on the back of your neck will raise, your eyes will dilate, and your heart will start to pound as you begin to drive. At our dealership, we seek to create this experience for you with one of our daring trucks, SUVs, or sedans.
Visit our showroom to meet with one of our sales associates and detail everything you're looking for in your next ride. We're experts when it comes to our inventory, and we have the perfect formula to mix up a great match. Whether you need the 13,200-pound maximum towing capacity of the F-150 or the refined drive of the Fusion, we'll work hard to find the right model and trim level for you.
Look at your desired vehicle under a microscope with one of our test drives. We'll get you behind the wheel of any model that catches your eye to ensure you're making a well-informed final decision.  
A Doctorate in Automotive Financing
Financing your next ride won't be rocket science with our team of experts. We'll sit down with you to answer your questions and concerns and then we'll go to work experimenting with the best plans for you. From term length to down payments, we'll analyze all the important factors to ensure we find the right solution.

Want to do some at-home experimentation? Our helpful online tools are here to help! Fill out our quick, easy, and secure online finance application and you'll be one step closer to your new ride. If you have any questions along the way, just give us a call and we'll assist you in any way we can.
The Biology of Hamilton New York
The town of Hamilton boasts an exciting history with Colgate University calling this area home. Located on campus is Old Biology Hall, where the famous molecular biologist Oswald Avery once attended classes. Avery is best known for discovering how DNA is responsible for the transference of genetic information-a revelation that changed advancements in medicine.
Whether you need a great ride to get to class or just want to learn more about your community, you need a reliable vehicle to help you get around. At our Hamilton Ford dealer, we have car buying down to a science, so visit us today to get started!
Visit Our Ford Dealer in Hamilton NY Today!
Getting behind the wheel of one of our rides is sure to elicit a positive reaction, so stop by Friendly Ford Hamilton to get started. Customer service is in our DNA, and we're ready to support you every step of the way. If you're located near Hamilton, schedule a test drive with our Ford dealer today!